Radiation Sterilisation of Medical Products - Beyond the Basics
1–2 February | Seminar | Broomfield, Colorado, US
ComplianceOnline, a Governance, Risk, Compliance (GRC) advisory network, and subject matter expert Gerry O Dell, will conduct a two-day seminar on all aspects of radiation sterilisation validation, materials selection and processing implementation.
The two-day training program will help attendees learn the ins and outs of all the radiation modalities, materials selection, and validation of the sterilization process per ISO 11137.
This comprehensive course will explain how to complete an optimal validation test design inclusive of dose, dosimetry, sample size, accelerated ageing, ASTM standards, and thermal analysis. Participants will understand the effect of product design and assembly on bioburden, product safety and the success in executing the validation journey.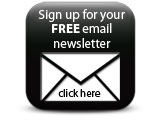 Organiser: ComplianceOnline
Companies