AES Clean Technology adds to its team
Patrick Traver, Project Architect, and Kevin Grady will further support AES in the design and build of cleanroom facilities
AES Clean Technology Inc has welcomed Patrick Traver, Project Architect, and Kevin Grady, Senior Project Manager, to its team of employees.
Patrick Traver is a registered architect who brings more than 12 years of experience in the design and construction field, specifically in the development of cGMP manufacturing facilities and operations. He has served as a project lead on multiple projects, simultaneously serving as the lead architect on various jobs. Pat's previous roles with Genesis Engineers and IPS as the Process Architecture Team Lead makes him the perfect contributor to our Architectural Team.
Kevin Grady brings more than 20 years of diverse experience in the planning, design, construction, and operations of pharmaceutical, biotech and commercial facilities. He is an experienced leader in managing large and complex projects to successful completion. Most recently, Kevin held the position of Project Manager with Jacobs Engineering where he managed both small and large scale projects.
Together, they will further support AES as a market leader in the design and build of cleanroom facilities.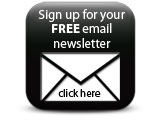 AES is Headquartered along with its Cleanroom Design and Construction Groups in Montgomeryville, PA. The company's manufacturing facility for the modular AES Pharma Wall and Ceiling System is in Suwanee, GA, just outside of Atlanta, GA.
Companies