AMRI appoints senior facilities manager at Burlington, MA plant
Stephen Rossmeisl takes the role
AMRI has made a key addition to its management team at its aseptic fill and finish facility in Burlington, MA, US.
Stephen Rossmeisl has joined the company as senior facilities manager, reporting to Eric Peterson, director of manufacturing.
AMRI says Rossmeislís plant engineering and facilities management experience will provide the knowledge and leadership necessary to plan and implement facility maintenance programmes, environmental monitoring compliance systems and expansion projects.
Rossmeisl joins AMRI from Shire HGT in Lexington, MA, where he was associate director of facilities operations.
AMRI says his experience with critical cleanroom equipment, utilities and systems will strengthen the firmís ability to meet the growing needs of its customers as the level of activity of new business at Burlington continues to return to previous levels.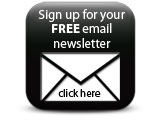 The Burlington facility offers aseptic formulation and filling services for pre-clinical through to small-volume, commercial-scale production of liquid-filled parenterals, biologics and medical devices in vials, syringes and other customised containers.
Companies