Alan O'Connell to become Global EVP of Camfil APC
He has been with parent company, Camfil Group, for more than 30 years
Alan O'Connell
Camfil Air Pollution Control (APC), a global manufacturer of dust, fume and mist collection equipment, has appointed Alan O'Connell as Executive Vice President in charge of worldwide operations.
O'Connell is uniquely qualified to direct the continued growth of the dust collection business, having served with Camfil APC's parent company, the Camfil Group (Stockholm, Sweden) for more than three decades. He was President and CEO of the Camfil Group for 12 years, stepping down from that post in late 2013 to serve in a senior advisory capacity. During his tenure, Camfil grew to 3,700 employees worldwide and expanded into the North American HVAC and dust collection markets. It is today the largest air filtration company in the world, with 50 subsidiaries on four continents.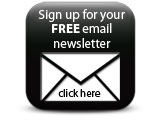 O'Connell replaces Lee Morgan, who will resign as Camfil APC President at the end of the year after ensuring a smooth transition. Morgan joined the company in 1997 and is credited with growing it from a small business into a global operation with annual sales of US$125m. He will become President of The Systems Group (El Dorado, Arkansas), a diverse group of privately held companies engaged in product and field installations for steel mills, foundries and petrochemical plants.
Featured Companies