Carlson Filtration makes management changes
Announces a new md and chairman
Paul Hirst
Carlson Filtration's managing director Brian Gabbett has announced his retirement after 11 years. He will become chairman of the Barnoldswick, Lancashire, UK-based firm, succeeding Dr Toni Rusch, and continue to provide advice and support to the management team in all strategic decisions.
Gabbett will be succeeded as managing director by Paul Hirst, who was previously md of Weidmann Whiteley in Otley, West Yorkshire, a subsidiary of Switzerland-based Weidmann Group, a manufacturer of electrical paper, a product with some similarities to Carlson's depth filter sheet product range.
Hirst has spent most of his working life in the paper industry in various technical and management functions.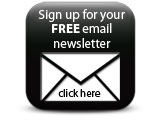 Carlson Filtration is a specialist in the field of solid/liquid separation in a variety of applications including chemicals and pharmaceuticals, beers and lagers, distilled spirits, fruit juices, gelatine and other food products. Its range of sheet filter presses, filter sheets, lenticular housings and modules are used in more than 130 countries worldwide.