Cherwell appoints Harshad Joshi as new quality manager
Company maintains focus on quality to meet customer expectations
Cherwell Laboratories, specialist in cleanroom microbiology solutions, has appointed Harshad Joshi as Quality Manager. The appointment marks Cherwell's commitment to providing the highest quality products, enabling customers to retain complete confidence in the products Cherwell supplies them with.
Harshad Joshi
Joshi holds more than 20 years' experience as an industrial microbiologist. He has extensive experience within the global pharmaceutical industry, in sterile formulations, solid dosage forms and medical devices. Most recently, he worked as Senior Quality Manager at Biocon, one of Asia's largest biopharmaceutical companies and continues to work towards his eligibility for Qualified Person(s) status.
'Quality is a vital component in what we do,' said Andy Whittard, Managing Director of Cherwell. 'Harshad's experience strengthens our offer and reaffirms our strategy to provide to supply high quality products backed up by excellent customer service.'
Commenting on his new role, Joshi said, 'I am looking forward to leading the Quality team at Cherwell Laboratories so that we can further assist and partner our customers in problem solving and making a difference in their goals of making safe, efficacious and high quality drugs.'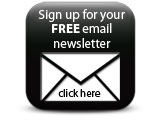 Joshi's industry experience, knowledge and technical expertise will further enhance Cherwell's position as a leading supplier of prepared microbiological media and other cleanroom microbiology solutions for pharmaceutical and related industries. His knowledge and understanding of the quality concepts and cGMP requirements within the global pharmaceutical industries will help Cherwell to succeed in its aim to continue to meet or exceed customers' expectations.
Featured Companies