Cherwell increases commitment to pharmaceutical microbiology in Republic of Ireland
Hires Ritchie Mooney as Sales Specialist for the region
Ritchie Mooney
Cherwell Laboratories, a specialist in cleanroom microbiology solutions for the pharmaceutical and related industries, is continuing its drive to improve support for pharmaceutical microbiology in the Republic of Ireland.
As part of this initiative, the firm has appointed Ritchie Mooney to the role of Sales Specialist, based in the Republic of Ireland. To further establish the firm's commitment to the Irish market, Cherwell will also be supporting and attending the Pharmig conference on 18 May in Cork.
Prior to joining Cherwell Laboratories, Ritchie has worked for both manufacturers and distributors in the life science and associated industries for almost 20 years.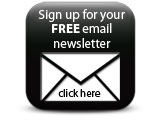 During his time with Veltek Associates in particular, Mooney acquired a good knowledge of environmental monitoring sampling and equipment, along with fogging systems and sterile disposable products for cleaning and disinfection purposes.
Featured Companies