Cherwell strengthens team with appointment of Microbiology Product Specialist
Boosts industrial microbiology expertise to enhance customer support
Andrew Ramage
Cherwell Laboratories, a UK specialist in cleanroom microbiology solutions for the pharmaceutical and related industries, has appointed Andrew Ramage as Microbiology Product Specialist.
Prior to joining Cherwell Laboratories, Ramage has had more than 15 years' experience working as both a Quality Control Microbiologist and within an aseptic manufacturing facility. Most recently, he worked at the National Institute for Biological Standards and Control, managing the QC microbiology laboratory, where Cherwell's Redipor prepared media products are regularly used.
During his career, Ramage has gained extensive experience of the environmental monitoring of cleanrooms, the testing of sterile and non-sterile products, and the fumigation of both cleanrooms and high containment level laboratories.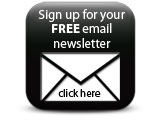 Ramage's new role at Cherwell will involve providing direct technical and applications support to customers and distributors of Redipor prepared media. As well as working with customers to ensure Cherwell offers the specific products required for their specialist applications, Ramage will also be maintaining, developing and sharing Cherwell's understanding of regulatory requirements and scientific advances.
Featured Companies