European Tissue Association appoints Fanis Papakostas as Vice Chairman
He takes up his new role this month
Fanis Papakostas
Fanis Papakostas will take over as Vice Chairman of the European Tissue Association this month and will serve until June 2017. With Roberto Berardi due to step down as Chairman next year, Papakostas will be a strong candidate to succeed him in the role.
A tissue specialist, Papakostas has spent 30 years in professional management and consulting, holding senior roles with Unilever, Beiersdorf and Kimberly-Clark. He also has a deep knowledge of detergents and cosmetics.
'I am delighted to welcome Fanis as Vice Chairman,' said Berardi. 'He has an unrivalled knowledge of our industry and business and I look forward to working alongside him over the next 12 months in realising further opportunities for our sector.'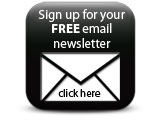 Papakostas is currently based in Munich, Germany. He holds an MSc in Operational Research from the University of Southampton, and a BBA in Business Administration from the University of Maryland.
Companies