G-CON Manufacturing promotes Maik Jornitz to President
Jornitz has been with the company nearly two years
Maik Jornitz
G-CON Manufacturing, a US-based manufacturer of autonomous modular cleanrooms, has named Maik Jornitz, Chief Operating Officer, as the company's President. He has been charged with leading the company through its next phase of market growth.
Jornitz joined G-CON in September 2012 as Vice President of Business Development. He was promoted to Chief Operating Officer in March 2013.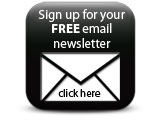 Before joining G-CON, Jornitz was a Senior Vice President at Sartorius Stedim where he managed the company's global bioprocess product management and marketing. His career at Sartorius spanned 25 years.
Companies