Guardline Technology makes two appointments
Cleaning | Clothing | Design and Build
A sales rep and a new contracts manager
Guardline Technology, a UK supplier of products and services to the cleanroom industry, has added Aysha Khokhar to the sales team.
Khokhar will be the territory sales representative for the North of the UK. She brings 9 years' experience in sales to the company, having previously worked for the Co-Operative Bank and British Gas.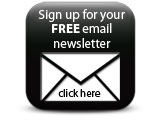 The Thetford-based firm has also promoted Kay Goddard to the position of new contracts manager. Goddard has been a long servant to Guardline, starting out in customer service and progressing to sales office manager in 2007. More recently she moved into a role of territory sales manager.
Featured Companies