Katriina Vainio joins Vaisala management group
She has been working for the international environmental and industrial measurement group since 2009
Katriina Vainio, currently General Counsel, Vaisala Corporation, has been made a member of Vaisala Management Group starting from March 1, 2017.
A global leader in environmental and industrial measurement, Vaisala is headquartered in Finland, and employs approximately 1,600 professionals worldwide.
As Executive Vice President, Group General Counsel of Vaisala she will report to Kjell Forsén, President and CEO of Vaisala. She has been General Counsel of Vaisala since October 2009.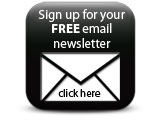 Forsén said: "I am pleased to have Katriina Vainio as a member of Vaisala Management Group bringing her expertise and knowledge to the team."
Featured Companies