LAUDA appoints new General Manager of Constant temperature equipment
(From left to right) Dr Gunther Wobser, CEO and President of LAUDA, and Dr Ralf Hermann, new General Manager Constant temperature equipment at LAUDA
Dr Ralf Hermann is the new General Manager for Constant temperature equipment at LAUDA, the global manufacture of temperature equipment and systems for research and production applications.
With extensive experience and specialised knowledge gained from many years in a managerial capacity at Eppendorf AG, and a PhD in biology, Hermann will continue to expand the equipment sector covering thermostats, circulation chillers, and water baths.
He will be leading approximately 80 agencies and coordinating the total of nine sales companies abroad. Dr Hermann worked at Eppendorf AG in Hamburg for some 13 years, last acting as the vice president of global marketing and a member of the board of management. Before that, he also held management roles at Qiagen and Sartorius.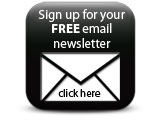 "We are very excited to have Dr Ralf Hermann, a proven expert with outstanding experience, join us. Constant temperature equipment is our largest business unit and holds the greatest potential for growth with new equipment. Furthermore, the most recently acquired product groups will need to be integrated into our overall portfolio," said Dr Gunther Wobser, CEO and President of LAUDA.
Companies