Lab M makes a host of new appointments
A number of specialists have joined the microbiology company's R&D, QC and sales teams
Lab M, a UK-based microbiology media supplier, has made a number of new appointments to enhance its offering, reflecting its continued growth as a global supplier of culture media, supplements and microbiology products.
A number of specialists have joined its Research and Development (R&D), Quality Control (QC) and Sales teams.
Melanie Patterson joins the Lab M board as Head of Business Development.
Matthew Crowther has joined the sales team as Key Accounts Manager UK North, while Ian Southam is Exports Sales Manager.
New appointments within Research and Development (R&D) are George Siskakis and Melissa Hodgkinson, who has moved from QC to R&D Development Scientist, while Sam Cowley and Laura Chester have joined the Quality Control (QC) teams as QC Analysts.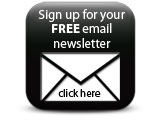 'We are expanding our teams to ensure that we continue to develop both our existing portfolio and new products, and provide the customer support excellence for which we are renowned,' said Lab Mís Managing Director, Ian Morris.
Companies