Longest-serving employee celebrates 40 years at CRC
Site Manager Peter Durman is responsible for overseeing cleanroom construction sites on a day-to-day basis
CRCís managing director Steve Lawton (pictured left) presents Peter Durman with a long-service award
Clean Room Construction (CRC) has honoured its longest-serving employee, Site Manager Peter Durman, who has notched up 40 years of service with the Kent-based cleanroom design and build specialist.
Durman, 63, from St Ives in Cambridgeshire, was a Site Foreman for CRC in 1974. Since then he has progressed to his current role and has managed site operations for projects all over Europe, including Belgium, Switzerland, Hungary, France and Spain.
Durman is responsible for overseeing construction sites on a day-to-day basis, ensuring that each project is progressing safely, to the right quality standards, on time and to budget.
He said: 'Over the 40 years the business has changed dramatically. Whereas most of CRCís jobs used to come from the defence and pharmaceutical sectors, we now have an extensive portfolio of customers spanning every corner of science and technology. Projects have become more sophisticated and the demand for quality cleanrooms for cutting-edge display technology, microelectronics, nanotechnology and other advanced or emerging technologies is continually growing.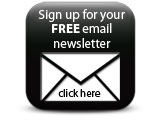 'The variety of the work and the chance to work in so many different places with so many different people means Iíve never been bored with my job.' Steve Lawton, CRCís Managing Director, said: 'A strong and successful company like CRC is built on the experience, expertise and enthusiasm of its employees. Thatís why itís important we acknowledge the contribution made by dedicated, loyal members of the team like Peter.'
Featured Companies