MLE promotes manufacturing manager
Design and Build | Hi Tech Manufacturing
Jim Dawson becomes director of operations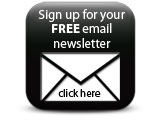 Man & Material Lift Engineering (MLE), based in Cudahy, WI, in the US, has promoted Jim Dawson to the position of director of operations. He was previously manufacturing manager.

According to Jeff Bailey, president of MLE: "Jim has brought a unique combination of skills and experience to MLE that will assist in meeting our strategic goals and objectives, he has already made a significant contribution and we look forward to additional improvements and progress made possible by his increased responsibilities."

Prior to joining MLE, Dawson was vice president of operations for Omni-Equip and product manager for Putzmeister.

MLE specialises in explosion-proof lifts, custom lifts, aerials for the aerospace industry, high-capacity aerial lifts, insulated lifts and engineering consulting.


Companies