Man Lift appoints vp of sales and marketing
Timothy Henrich takes up the role
Man Lift, a US manufacturer of mobile hydraulic equipment for specialist markets and hazardous environments, has hired Timothy Henrich as vice president of sales and marketing.
Henrich has a successful track record of more than 15 years in sales and new business development.
"Man Lift currently has a good foundation that we can build upon and I am confident we will continue to introduce innovative products for the lift and access markets," he said.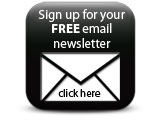 Man Lift is located in Milwaukee, Wisconsin, where it manufactures products for the aerospace, defence, aircraft manufacture, aircraft maintenance, food, chemical, tree care, window cleaning, and oil and gas industries.
Companies