Medical technology company Raumedic appoints CEO for US
William F. Gearhart is now responsible for Raumedic Inc in the US where the company has invested more than US$11m in the construction of the modern building for its US operation in North Carolina
William F. Gearhart is now responsible for Raumedic Inc in the US
German medical technology company, Raumedic, has appointed William F. Gearhart as CEO for the group's US headquarters. The management executive will be responsible for developing the Raumedic brand into an industry leading standard for high quality, value added medical and pharmaceutical products in North America.
Raumedic Group CEO, Martin Bayer, said: "Bill's leadership and experience in the medical engineering industry, along with his considerable track record of success in the start-up, growth and leadership of high-performance medical device companies made him the ideal candidate for the role. We entirely trust his competence and will give him all the assistance he needs to write the next chapter of Raumedic's success story."
Located at Mills River, North Carolina, Raumedic Inc is equipped with a full-service development and production center for polymer components and systems. After the set-up of a cleanroom, several polymer extrusion lines, molding as well as assembly facilities in 2016, the preconditions for production startup have been established.
The newly appointed CEO said: "We are committed to meet customer demands in the most professional way possible and thus strongly rely on the human factor.
While we started with a very competent workforce of over 50 people who were already on-site, we want to double the number of our employees in the years to come. Our specialists' profound know-how in processing all popular medical-grade thermoplastics and high temperature polymers and their ability to fulfill even very exceptional requirements enable us to pursue our expansion strategy."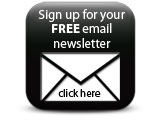 Raumedic has invested more than US$11m in the construction of the modern building in Mills River, North Carolina.