Medizone strengthens senior management team
Appoints Dick Zoutman and Glen Balzer
Medizone International, the US developer of the AsepticSure infection control technology, has announced that Canadian infection control expert, Dick Zoutman, and Californian management consultant, Glen Balzer, have joined its management team.
Zoutman has been a consultant to Medizone for more than two years, and has now accepted the expanded role of chief medical officer.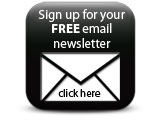 Balzer brings sales and marketing experience into the area of national and international sales and marketing channel development.