Millstone Medical Appoints Karl Neuberger as CEO
Millstone Medical provides customised solutions to the medical device industry and operates three environmentally controlled facilities
Karl Neuberger
Millstone Medical Outsourcing, a US specialist in post manufacturing and after-market medical device services based in Fall River, Massachusetts, has appointed Karl Neuberger its Chief Executive Officer.
With more than 15 years of experience in organising outsourced supply chains, Millstone Medical provides customised solutions to the medical device industry. It operates three environmentally controlled facilities offering advanced inspection, cleanroom packaging, medical device specific warehousing, finished goods distribution, loaner kit management and after-market services.
Most recently serving as Chief Operating Officer, Neuberger began his career at Millstone as VP Operations of Millstone's Olive Branch, Mississippi loaner kit and distribution facility.
"Karl has been a key member of Millstone's executive team for a number of years," said Ted Henderson, Board Chair. "His industry knowledge, business acumen and leadership skills should continue to lead us down the path of exceptional growth and innovation on behalf of our customers."
"Our people truly value how our work directly impacts patients. We will continue to focus on this as we grow the breadth and depth of our customer relationships globally," said Mr Neuberger. "We have a long run of consistent growth at Millstone, built on a fierce commitment to the highest quality standards. I expect our best years are yet ahead."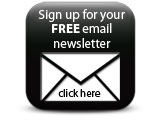 Prior to Millstone, Neuberger held a variety of senior executive roles and he holds a bachelor's degree from Dartmouth College and a MBA from the Amos Tuck School of Business Administration.
Companies