Mocon appoints a food scientist
To support GreenLight food safety product line
Alex Liu
Alex Liu has joined Mocon as an application specialist for the GreenLight food safety product line.
With masters degrees in food science and biology, Liu will help Mocon customers find solutions for complex bacterial detection issues.
"Every processing environment and product presents a unique set of food safety challenges. That's why Mocon felt it was important to bring in a food scientist with experience in this area. The objective is to provide an enhanced level of individual technical support," said Alan Traylor, Mocon's business manager of food safety products.
"We wanted to have someone on our team who spoke the same language as the person using the instrumentation."
The GreenLight series provides precise, same-day results in a cost-effective manner. Depending on the bacterial load, results can often be obtained in minutes. Mocon says this is significantly faster than the traditional agar or film plate methods, which typically require 48 hours to achieve a meaningful microbial count. Shorter testing cycles provide packers and processors (meat, poultry, seafood, dairy or produce) with the potential to get their perishable food items to the consumer quicker.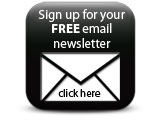 In addition to providing customers with technical support, Liu will also be responsible for expanding applications for GreenLight technology into areas such as workplace hygiene, dairy foods and healthcare packaging.