Nelipak Healthcare Packaging makes new appointments and investments
To meet recent growth it has made several appointments and is looking to expand its Costa Rican facility
Nelipak Healthcare Packaging, a global provider of custom thermoformed packaging for medical devices and pharmaceuticals, continues to make significant investments to exceed the expectations of its global customers.
Last year in July, the business acquired its sixth facility, a thermoforming company based in Juncos, Puerto Rico, which will allow it to take advantage of growth opportunities with pharmaceutical and medical OEMs in Puerto Rico, the Dominican Republic and the broader Caribbean regions.
Its Costa Rican facility continues to experience growth in its business and Nelipak announced it will expand this site in 2017 as a result.
Additionally, in late August the company completed construction of a new Class 8 cleanroom at its Phoenix, AZ site for its new Sencorp Thermoform line to meet increased demand from customers in the Southwest.
In Europe the company has consolidated its two Venray sites in the Netherlands, bringing together the group's European sales, design and manufacturing into one location at its Spurkt site.
To support this growth, Mike Kelly, CEO and president, announced a series of new additions to the leadership team effective immediately
Rolando Salas, currently general manager, Costa Rica, is being promoted to director of quality, Americas. In this newly created role, Salas will lead the quality function for the four sites in the Americas. He brings a wealth of quality experience to this new role. Prior to joining Nelipak, he held quality leadership positions at DeRoyal, Vention Medical and Abbott Vascular with more than 12 years of experience as the head of quality for these medical device manufacturers.
Jose Villafane has been appointed director of operations, Puerto Rico and Costa Rica. In this newly created role, Villafane will have operational responsibility for both of these regions.
Villafane comes to Nelipak from Essentra where he was an operations director responsible for multiple packaging manufacturing sites in Puerto Rico. He worked at Essentra for more than 25 years where he held positions of increasing responsibility in quality and operations during his career. In his new role, he will be based at Nelipak's Juncos, Puerto Rico site, and he will report directly to CEO Mike Kelly.
Jeremy Vargas, currently production superintendent at Costa Rica, has been promoted to operations manager for Costa Rica, effective immediately. He joined Nelipak six years ago and he has been instrumental in supporting its growth in Costa Rica during his tenure.
Rafael Aponte has been appointed controller, Puerto Rico and Costa Rica, and will be responsible for the accounting and finance activities at both sites.
Aponte joins Nelipak from Essentra where he supported Jose Villafane. Rafael was formerly controller of Lehigh Press and joined Essentra in 2007 as a result of the acquisition of Lehigh.
He has been controller of Essentra's Manati and Guaynabo sites. In his new role, he will be based at Nelipak's Juncos, Puerto Rico site reporting directly to Paul Hogan, Nelipak CFO, in addition to supporting Jose Vilafane.
Mike Kelly said: "These leadership changes are designed to improve our operational effectiveness, quality approach, and overall customer focus as Nelipak continues to grow and support our customers on a global basis."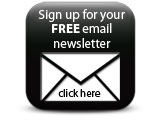 The company offers medical trays and blisters, surgical procedure trays, pharmaceutical handling trays, custom built sealing machines, total packaging solutions and other value added services.
Companies