Pharminox Isolation appoints a new Business Manager
Dr Helen Hale will facilitate and manage the expansion of the Cambridge-based firm
Dr Helen Hale
Pharminox Isolation, a UK provider of products and services for users of isolators, has a new member of staff. Helen Hale has joined the company as Business Manager.
Having previously worked for various major companies in the City of London, Hale has considerable expertise in marketing, publicity and business management as well as product development, the Cambridge-based firm says.
Pharminox Isolation is currently expanding into several new business streams including the new agencies, consultancy work and support arrangements in the specialised pharmaceutical isolator industry. Hale will facilitate and manage this expansion, allowing founders Tim and Caroline Coles to concentrate on the technical side of the business. She will also be looking at new opportunities, including presenting papers at conferences and exhibitions.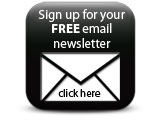 Tim Coles, Managing Director of Pharminox Isolation, said Hale's professional and academic achievements speak for themselves and she will be 'a true asset to our business and a key to our expansion plans'.