Priorclave appoints new Service Manager
Promotes Ranjit Rai, who has almost 25 years of experience in the firm's service department
Ranjit Rai
Priorclave has promoted experienced autoclave engineer Ranjit Rai as its new Service Manager.
With nearly 25 years in the Priorclave service department, 10 years as Field Service Manager, Rai brings a wealth of knowledge, expertise and management skills to his new position, the firm said.
Prior to his new appointment, Rai provided a leading role to service engineers installing and carrying out routine schedule maintenance programmes as well as responding to emergency situations.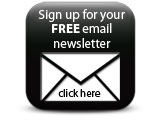 He has worked on and around laboratory autoclaves for most of his career, from the early models built using relay and switch controls to the latest advances in modern microprocessor technology.
Featured Companies