PurThread Technologies hires new senior staff
Antimicrobial biotech firm also opens new hq in Durham, NC, US
PurThread Technologies, a biotech firm dedicated to using antimicrobial textile technology to help hospitals reduce infection, has opened a new headqurters in Durham, NC, US.
In addition, the firm has hired two new members of staff. Stanley Chamberlain has taken the position of chief scientific officer, while Michael Weldon has become senior director of sales for the Northeast Region of the US.
The company's founder and current chief scientific officer, Stephen Foss, will become PurThread's chief technology officer.
"Durham is a great place for us," said Bill O'Neill, vice president of Infection Control Applications at PurThread Technologies. "Here we are surrounded by the medical and textile industry ecosystem and closer to many current and potential partners."
Chamberlain was most recently vice president of chemistry at Inhibitex. Since early 2008, he was responsible for the r&d efforts of the anti-HCV compound INX-08189. Prior to this, he was senior group manager in Medicinal Chemistry Oncology at Glaxo SmithKline in Research Triangle Park.
Additionally, Chamberlain was a group leader at Glaxo Wellcome and held senior scientist positions at Burroughs Wellcome.
Weldon brings 18 years in healthcare sales to PurThread. Before joining the company, he was senior director, market management at VHA New England, a group purchasing organisation for hospitals. Prior to VHA, he was senior consultant at Andersen Consulting and operations manager at JD Cahill.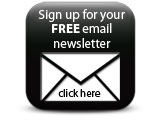 PurThread is a developer of textiles such as privacy curtains, linens and hospital garments that help to reduce the level of bioburden on hard-to-clean soft surfaces in healthcare environments, as well as in military and consumer applications. The textiles employ the antimicrobial effects of silver, copper and other elements in a proprietary Complex Element Compound to create a continuously active and soft textile.
Companies