Simon Holden joins Humidity Solutions
Simon Holden
Humidity Solutions has further strengthened its sales team with the appointment of Simon Holden.
Holden began his career at a company called Climate Equipment (now Climaveneta) in 1989 as an Office Junior and left as the Technical Sales Manager after 22 years of service and many company name changes (AxAir Climate/Walter Meier UK).
In his time at Climate Equipment/Walter Meier he was responsible for the sale of air conditioning and humidification spares for the UK and the sales of humidification equipment for the Midlands (from 2006 to 2010).
He left Climate Equipment in April 2011, and joined Logicool Air Conditioning & Heat Pumps as the Spare Parts Sales Manager until March 2017. In his time at Logicool he was responsible for the spare parts operation which included the stocking policy, pricing policy, supplier negotiations, logistics, warranty, returns, spare parts sales and most importantly customer satisfaction.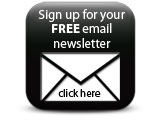 Holden joined Humidity Solutions in May this year and said he is looking forward to the new opportunities that will arise.