Spang & Brands expands its management team
L-R: Alexander März, Jürgen Mader
Jürgen Mader and Alexander März have been appointed Managing Directors of German medical plastic components producer, Spang & Brands.
Jürgen Mader, who joined the company in 1980, was previously in charge of Development and Production. Alexander März joined Spang & Brands in 2014 and managed the mould construction department.
Friedrich Echterdiek, CEO at Spang & Brand, said: "Due to the permanently expanding business volume over the last years, it was a diligent step to restructure the company with a view to its future development. The future planning of our company — pushing new product developments, introducing new technical procedures, optimising production processes continuously and creating the basis for new business — is now distributed across the shoulders of the wider management team.
"Consequently, we have assigned high priority to the significance and function of our new technology centre, which we inaugurated less than two years ago."
Along the complete value added chain of a medical device specialist, Spang & Brands is able to offer the entire diversity of products optimised in plastics – thanks to its new technology centre, state of the art R&D equipment, modern mould construction and cleanrooms of various classes.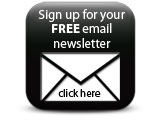 Special plastics compounds, such as TPU, TPE, and TPV, Resomere materials or polylactides are being processed. Fully automated and/or manual assembly and packaging of parts and components take place in cleanrooms of various classifications — from pre-production to just in time batch sizes, from small series to batches of several million units.
Companies