Vaisala appoints Executive Vice President of Controlled Environment business
Former Nokia executive Sampsa Lahtinen takes the role
Sampsa Lahtinen
Sampsa Lahtinen has been appointed as Executive Vice President of Vaisala's Controlled Environment business and a member of the Vaisala Management Group. He reports to Kjell Forsén, President and CEO.
Lahtinen has held several managerial positions in Nokia Siemens Networks (NSN), Nokia Networks and Nokia for more than 20 years, and has broad experience of leading global businesses and customer relationships. During his NSN years, Lahtinen, based in London, was in charge of Vodafone Group business globally from 2009–2012, and headed the West Europe business from 2006–2009. He has also worked in Latin America as Regional Manager for Nokia Networks and as CEO of the Nokia Mexico subsidiary.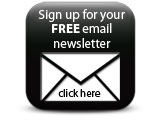 Most recently Lahtinen was an independent advisor and investor to start-up companies.
Featured Companies