Validant expands senior leadership team
Linda Peters and Brian Burns join the regulatory services firm
Validant, a Californian quality and regulatory services firm to biotechnology, pharmaceutical and medical device companies, has expanded its senior leadership team.
Linda Peters and Brian Burns have joined the firm as Senior Vice Presidents of Client Services.
Peters brings extensive leadership and industry experience to the San Francisco-headquartered firm and will provide strategic direction and hands-on expertise to the firm's programmes, employees, and key client relationships, as well as growing Validant's Global Regulatory Affairs consultation offerings.
Prior to joining Validant, Peters was Vice President of Global Regulatory Affairs, Medical Products, and a member of the Senior Management Team at Baxter Healthcare. Prior to that, she was Senior Vice President of Global Regulatory Affairs at MedImmune (now AstraZeneca), and formerly Regulatory Affairs Director at Takeda Pharmaceuticals.
Burns brings executive experience in quality and regulatory strategy and management to Validant, along with a track record of medical device, pharmaceutical and diagnostics product quality and quality system performance improvement.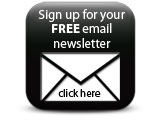 Prior to joining Validant, he was Executive Vice President of Global Quality and Regulatory Affairs at Haemonetics. Before that he was Senior Vice President, Quality and Regulatory Americas at Fresenius Medical Care. He has also held the position of Executive Vice President, Global Quality, Regulatory and Safety at Boston Scientific.
Companies