Willis Whitfield to be honoured in National Inventors Hall of Fame
The inventor of the modern-day cleanroom is among 15 scientists being inducted this year
Willis Whitfield (Photo courtesy Sandia National Laboratories)
Willis Whitfield, the inventor of the modern-day cleanroom in 1962, will be honoured posthumously by the US National Inventors Hall of Fame for a technology that revolutionised manufacturing in electronics and pharmaceuticals and is used in hospitals, laboratories and manufacturing plants today.
Whitfield, the son of Texas cotton farmers who became a physicist, retired from Sandia National Laboratories in 1984 and died in November 2012, shortly after the 50th anniversary of his invention of the laminar-flow cleanroom. With slight modifications, his invention is still the standard.
Whitfield invented the cleanroom at Sandia National Laboratories to solve problems of dust particles causing reliability and quality issues with nuclear weapon components. He devised rooms that blew air in from the ceiling and sucked it out from the floor with the air moving at a constant, steady rate. Filters scrubbed the air before it entered the room and gravity helped any remaining particles exit. When he tested the cleanrooms, particle detectors started showing numbers so low – a thousand times lower than other methods – that many did not believe his claims.
Whitfield patented the cleanroom through Sandia, and the US government shared it freely with manufacturers, hospitals, research centres, and other organisations. Within a few years, US$50bn worth of cleanrooms had been built around the world.
At NASA, cleanrooms became important fixtures as work was conducted to build spacecraft during the 20th century space race and beyond. Cleanrooms are instrumental in the research and development programmes that have produced the technology that surrounds us today and they are essential in the manufacture of many modern devices.
Whitfield is among 15 inventors being inducted this year into the National Inventors Hall of Fame, based in Alexandria, Virginia. His work will be honoured during a special ceremony taking place on 21 May at the United States Patent and Trademark Office (USPTO). The National Inventors Hall of Fame will also unveil a museum located on the USPTO campus.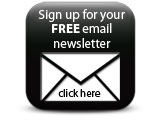 Other great inventors honoured at the Hall of Fame include Eli Whitney, Thomas Edison, Orville and Wilbur Wright, Henry Ford, Albert Einstein, and George Eastman, as well Apple co-founders Steve Jobs and Steve Wozniak, and John Harvey Kellogg.
Companies