WinchPharma appoints new CEO
Lyndon Nicholson joins the company to enable it to expand into new markets
WinchPharma, the company behind The Athenian Range of high-performance, clinical and non-rinse hygiene products that kill 99.99% of bacteria, fungi and viruses with an high efficacy lasting for eight hours, has appointed a new CEO as part of plans to expand into new markets.
Lyndon Nicholson
Lyndon Nicholson takes over as Chief Executive Officer of the Leeds-based firm with immediate effect, replacing Philip McSweeney, who will now join the board as a non-executive director.
After experiencing strong, double-digit sales growth in the last trading quarter, and seeing the Athenian clinical antimicrobial lines enter trials within the NHS, the company has taken this step to maximise the enormous potential of the products and drive the business forward into new markets.
Athenian is a range of non-rinse and clinical hygiene products for use in health, care home and domiciliary care settings. Athenian Hygiene antimicrobial clinical hand sanitisers contain Byotrol with QUATS and PHMB biocides that are bactericidal, virucidal and yeasticidal. In addition to its hand sanitisers, the Athenian Hygiene range contains a selection of non-rinse shampoos, conditioners and body washes that don't require any water for their use.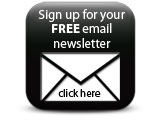 Nicholson comes to WinchPharma with a strong track record of growing fledgling businesses and forming solid partnerships with both trade and end-user buyers. His past experience of running award-winning advertising and marketing businesses will deliver previously unavailable knowledge into the company and ensure the Athenian product range gains maximum exposure in the marketplace.
Companies