AAF International inaugurates cleanroom facility for HEPA filter manufacturing
Also launches Impress pleating technology
AAF International, based in Louisville, Kentucky, US, held a ribbon cutting ceremony last week (22 May) to commemorate its new ISO 4, 6, and 7 cleanroom for HEPA filter manufacturing at its Columbia, Missouri facility.
Hiroo Yoshioka, Senior Executive Officer and board member of AAF's parent company Daikin Industries, Peter Kurto, AAF Chief Executive, and Bob McDavid, Mayor of Columbia, attended the event along with other state and local government officials.
'The official opening of the cleanroom and our exciting new product launch highlight AAF's mission to be a world class air filtration solution provider, innovative technology leader, and supplier of choice,' said Kurto. 'We thank the mayor and city of Columbia for their support of this project as we build for AAF's and Columbia's future.'
The new cleanroom will contain four core process steps: media pleating, filter assembly, testing, and packaging. All cleanroom areas are designed, constructed, and validated following ISO 14644: Cleanrooms and associated controlled environments.
The quality of a HEPA filter directly affects process performance and output quality of critical cleanroom environments, such as those found in the pharmaceutical and microelectronic industries. Even the smallest contamination can make the difference between success and failure. This means that not only the efficiency of the HEPA filter needs to comply with performance specifications, but also contamination of the HEPA filter itself has to be eliminated. AAF recognised the importance of this and built the new cleanroom for its US HEPA manufacturing facility.
Kurto added: 'The new cleanroom is dedicated to Mr Yoshioka, who was instrumental in initiating it. The new facility exemplifies the positive development of our organisation and strengthens AAF's leading position in the high-end air filtration market.'
In addition to the Columbia, Missouri plant, AAF has also implemented various improvements to its other manufacturing locations.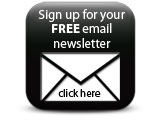 AAF also launched Impress technology during the event. This is the latest embossing and pleating technology, which is said to offer the most energy efficient, low pressure drop technology available. Embossed, reinforced V-pleat geometry offers smoother airflow, with higher dust holding capacity, the company says. Several products designed with Impress technology will be introduced in the coming months.
Companies