A new generation of crimp cap processing for injectables
The caps can be provided in ready-to-sterilise or ready-to-use versions
EMA Clean-Certified Caps can be provided in ready-to-sterilise or ready-to-use versions
Ensuring that crimp caps have a low level of microbiological and particulate contamination before sterilisation and use in an aseptic process is an important issue for pharmaceutical labs producing sterile products. Normally, they have to ensure the safe finishing of sterile products through the use of clean and sterilised crimp caps (according EU GMP, annex 1).
Now supplier of aluminium caps, EMA Pharmaceuticals, has developed a new range of sealing solutions – ­EMA Clean-Certified Caps – specifically processed caps that ensure a controlled low content of particulate- and bioburden contamination before sterilisation.
Depending on customer needs, the caps can be provided in ready-to-sterilise or ready-to-use versions, providing a validated irradiation treatment service on demand.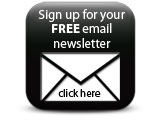 The launch of its new service range has been accompanied by a re-design of the company's website (www.emapharma.com), to allow pharmaceutical companies to choose the best possible sealing solution with regards to their needs and applications.
Located in France with a GMP compliant facility, EMA Pharmaceuticals specialises in the development, manufacturing and sales of aluminum/propylene sealing solutions for injectables, with a focus on aseptically processed drug products such as vaccines.
Companies