Acoustics and hygiene exist in harmony
Industrial and clean environments can be challenging when it comes to acoustics and noise levels. In answer to this, Ecophon's Hygiene and Industry acoustic ceilings and wall panels offer noise absorption while also meeting stringent hygiene and safety standards
Ecophon's range of Hygiene and Industry acoustic ceilings and wall panels offer noise absorption while also meeting the stringent hygiene and safety standards of these challenging environments
Within environments such as healthcare premises, laboratories and kitchen environments hard surfaces are often used for ease of cleaning. However, these materials reflect sound, which may result in poor acoustic conditions.
As a solution, the Ecophon Hygiene family of sound absorbing wall and grid systems have been carefully designed for environments where not only do acoustic requirements need to be met but also contamination is a risk, where there are demands on low particle emission, or where frequent disinfection is required.
Thanks to the use of Ecophon's unique glasswool core material, the systems offer excellent 'Class A' sound absorbing properties with each individual component modified for specific environmental conditions. The benefits of such a system are significant. Reverberation time (echoes) is shortened, sound levels are reduced, speech clarity is improved and sound propagation is minimised. As a result, the need for hearing protection is often eliminated, which can be a key health and safety issue in these environments.
Along with healthy acoustic properties, from a hygiene perspective, the range makes use of special surfaces and coatings for cleanability. The result is a product range including solutions that can be dusted, vacuum cleaned, wet wiped or washed at high or low pressure. In addition, the systems' absorbers core does not take in water by capillary action or absorb water from the surrounding air, allowing their use in areas of high humidity.
As a result, the Ecophon Hygiene family is optimised to meet specific cleaning requirements and to withstand corrosion and humidity, as well as to reduce sound levels.
In industrial settings, such as manufacturing plants, the Ecophon Industry range of acoustic solutions helps provide a less stressful and safer environment. The wide range of efficient sound absorbers offers functional solutions for noisy industrial premises and includes solutions that can be directly fixed to the ceiling or walls for when space is limited, and perforated metal faced panels for when a highly impact resistant ceiling is needed.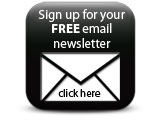 By reducing excess noise and improving ease of communication, Ecophon's Hygiene and Industry product families ensure a safe, healthy acoustic environment in the workplace, reducing stress and improving both well-being and productivity.
Companies