Advantar Labs expands capabilities further
Opens new manufacturing suit for production of non-sterile pharmaceuticals
Advantar Labs, a US-based contract provider of pharmaceutical product development services, has opened a new non-sterile manufacturing facility. The manufacturing suite includes an ingress/egress area, weighing and dispensing area and equipment clean up area. The manufacturing area and ingress/egress areas are ISO 8 (Class 100,000), HEPA-filtered environment, while the weigh and dispense area has CRT Secure storage and a laminar flow dispensing booth.
The utilities serving the suite include a DI water system that meets USP specifications for purified water, clean, dry, oil-free compressed air; and a variety of electrical power configurations (110, 220, 440 V) to allow for flexibility to set up different types of manufacturing equipment (mixers, fillers, temperature controllers etc.).
Advantar's new manufacturing suite is suitable for manufacturing non-sterile products ranging from: topical semisolids and liquids, to nanoparticle systems, lipid emulsions, oral capsules, oral solutions, diagnostic components and clinical trial material kits and supplies.
'As we continue to grow and expand our offerings, we are very excited about the new manufacturing capability because it dovetails so well with our already advanced analytical and formulation development capabilities,' said Advantar Labs CEO Dr Richard A Kenley. 'We are also very happy to bring the manufacturing capability online because it supports our important work with the US Army Medical Materiel Development Activity (USAMMDA) to manufacture and test topical creams for the treatment of Leishmaniasis.'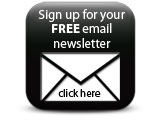 'The completion of the new manufacturing space at Advantar provides a complete offering from development through clinical manufacture for low to medium volume niche non-sterile products,' added Dr Tom Kovalcik, Vice President of Development at Advantar.