Aglaris appoints new CEO
Steven Docksey
Aglaris has appointed Steven Docksey to the role of CEO of the Anglo-Spanish cell therapy equipment manufacturer, effective immediately.
Aglaris is creating transformative technologies to address the key challenges associated with the consistency, scalability and flexibility of manufacturing for allogeneic and autologous cell-based therapies (CBT).
The company has developed a fully autonomous, closed production system that enables the robust and reliable exponential expansion and manufacture of important cell therapies such as T-cells and Mesenchymal Stem Cells (MSCs).
David Horna, co-founder and COO Aglaris said: "We are pleased to have Steven on board. His extensive experience in innovative tools development and commercialisation will enable us to fast-track the delivery of our unique cell expansion system, Facer, and help the industry to bring these revolutionary therapeutics to patients around the world."
Steven Docksey, CEO Aglaris added: "I'm excited to be joining the team at Aglaris as it is poised to revolutionise the manufacture of these vital cell-based therapies. With the explosion in CBT activity in the search for more effective regenerative medicines, being able to address the key industry issues of quality and consistency is imperative."
Previously, Docksey held senior leadership and operational roles with Merck Millipore, Sartorius Stedim and GE Healthcare. Most recently he was adviser and non-executive Director at Puridify and was instrumental in its sale to GE Healthcare following strong industry interest.
During his career, Docksey has been responsible for the successful commercialisation of numerous technology-led tools and technology platforms across the global pharma industry.
David Horna and co-founder Miquel Costa have used their extensive chemical engineering expertise and knowledge of cell culture and bioreactors to create purpose-built tools that enable CBT manufacturers to meet the rigorous GMP / CMC obligations of the pharmaceutical industry.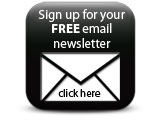 Addressing the key weaknesses in the current methodologies for the manufacture of T-cells and other cell-based therapies has been the key focus of the organisation since its conception 5 years ago.