Air Monitors adds dust analysis system to portfolio
Offers information on particle size distribution and number in each size range
The new Fine Dust Analysis System (FIDAS) from Air Monitors
Air Monitors, a UK supplier of air monitoring equipment, has developed a new Fine Dust Analysis System (FIDAS), which offers information on particle size distribution from 0.18–30 microns and on particle number in each size range. It also provides continuous real-time simultaneous mass concentration measurements of TSP, PM1, PM2.5 and PM10.
The FIDAS instrument from the Tewkesbury based supplier employs a white light LED light scatter method, which requires neither consumables nor mains power, and does not need to be in an air-conditioned housing.
Jim Mills, a particulate monitoring specialist at Air Monitors, believes that ambient dust monitoring technology has taken a major step forward with the development of this system.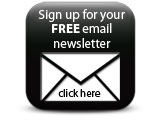 "FIDAS will complement existing PM monitoring technology such as the TEOM FDMS, which is a standard method in many countries," he said.
Companies