Almac Group expands packaging capabilities in the US
A semi-automated packaging system has been tailor-designed, built and installed by Almac's in-house engineering team at the Almac Pharma Services, Audubon site, in Pennsylvania
The semi-automated packaging system has been tailor-designed, built and installed by Almac's in-house engineering team
Almac Group, the global contract pharmaceutical development and manufacturing organisation, has expanded the commercial packaging capabilities of Almac Pharma Services at the Pennsylvania-based Audubon site, in the US.
The move, the company said, addresses increased client demand for developing and bringing more advanced medicines and niche orphan drugs to market.
Almac Pharma Services has enhanced its offering by adding bespoke technology for the specialised packaging of complex kit assembly for medical devices, combination products and biologic packs.
The semi-automated packaging system (SAPS) was tailor designed, built and installed by Almac's in-house engineering team, providing a "best-in-class" packaging solution for medical device kits and parenteral delivery forms, the company said.
Graeme McBurney, president and managing director of Almac Pharma Services, explained: "Almac continues to invest in, and expand upon, our US commercial packaging capabilities. The introduction of this specialised technology not only enhances our existing US commercial labelling and packaging capabilities, but provides an efficient and cost effective semi-automated packaging solution to meet the evolving packaging needs of our client partners."
The SAPS line provides a streamlined and efficient semi-automated process for the packaging of complex medical kit components and can process both standard and custom syringes, as well as auto-injector pens and any other medical devices.
A highly customisable technology, SAPS can operate to various scales, allowing for a variety of pack formats from sample kits to marketing packs in addition to multi-product dosage packaging.
Almac said ensuring quality is guaranteed throughout the process. "The specialised packaging line has multiple state-of-the-art vision systems providing 100% automated verification and rejection of all components, ensuring variable data correctness, full colour recognition and medical kit completeness."
A privately owned organisation, Almac Group employs about 5,000 highly skilled personnel. Headquartered in Craigavon, Northern Ireland, the global company boasts operations in the UK, Europe, across the US (Pennsylvania, North Carolina and California) and in Asia (Singapore and Tokyo).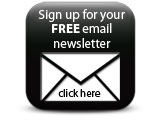 The offering range from R&D, biomarker discovery development and commercialisation, API manufacture, formulation development, clinical trial supply, IRT through to commercial-scale manufacture.
Companies