Amastan Technologies invests in battery product development
Design and Build | Hi Tech Manufacturing
The investments are across personnel, testing and characterisation labs, dryrooms and facilities
US-based Amastan Technologies has increased its investment in the development of materials for battery products, on the basis of strong performance of prototype materials and cells. These investments are across areas including personnel, testing and characterisation labs, dry room and facilities. The company will be exhibiting at Battery Show in Novi, MI.
"Universal electrification and its impact on the battery market growth not only represents a significant opportunity for Amastan but is one where we can have a profound impact on changing the way that materials are made today," said Aaron Bent CEO of Amastan Technologies. "Our UniMelt manufacturing process allows us to produce any chemistry without being held to the restrictive rules of co-precipitation. Based on some exciting results in NMC, solid-state and silicon anode development, the company and investor group has decided to take a larger position in the battery market."
These investments follow last year's announcement of a US$1 million grant from the US Department of Energy aimed at reducing the cost of manufacturing of EV batteries. The accelerated development has enabled Amastan to establish new development and commercialisation plans with several incumbent commercial players in North America, Europe and Asia.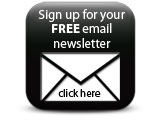 Richard Holman, VP of Amastan's Battery Business, said: " Our UniMelt manufacturing process collapses production times from days to 2 seconds and significantly reduces cost by 50-70%. We are already seeing close to matching best-in-class capacity of NMC materials. This combined with our advantages in production time and costs underscores the power that comes from decoupling chemistry from co-precipitation."
Companies