Ametek Mocon achieves accreditation for analytical testing laboratory
Ametek Mocon, provider of instruments and services for testing, measuring and analysing a variety of gases, has achieved ISO/IEC 17025 accreditation for its Minneapolis analytical testing laboratory
The accreditation is for water vapour and oxygen transmission rate testing of a variety of flexible, semi-rigid and rigid plastic structures.
These structures—ranging from monolayer to complex multilayer co-extrusions, are used to package a wide variety of food, beverage, pharmaceutical and personal care products that require critical performance attributes to meet shelf-life deliverables.
Joel Fischer, Lab Manager at Ametek Mocon, said: "With brand owners subjecting themselves to more rigorous quality processes, the same expectations are being pushed further upstream.
"Finished goods companies increasingly are looking for testing facilities that can deliver precise test and calibration data on a consistent basis. Laboratory accreditation is highly regarded internationally as a reliable indicator of technical competence and our test lab is compliant."
Mocon's ISO/IEC 17025 accreditation confirms the laboratory's ability to produce precise and accurate test and calibration data, including traceability to national standards, proficiency with recognised test methods (e.g., ASTM, TAPPI, JIS), test equipment maintenance, testing environment and sampling quality, test method validity/suitability, quality assurance of test and calibration data, sample handling and transport, and laboratory staff competence.
Fischer said: "Another benefit of working with an ISO/IEC 17025 accredited facility is that the standard is recognised internationally. For multinational companies, or for those which market their products globally, this reduces or eliminates the need for retesting in another country."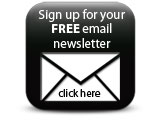 In addition to testing structures for packaging applications, the laboratory also provides barrier testing services for OLEDs used in a broad variety of electronic applications and photovoltaics, commonly used in solar panels.