Angelica meets strict laundry standards
San Diego facility receives HLAC certification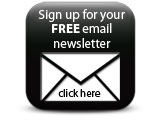 The Healthcare Laundry Accreditation Council (HLAC) in the US has accredited Angelica Corporation's service centre in San Diego.

Angelica, a provider of textile rental and linen management services to the US healthcare market, says it is the first San Diego laundry to be certified by the HLAC, which requires strict adherence to the standards established in the ANSI/AAMI ST65:2000 guidance for Processing of Reusable Surgical Textiles for Use in Health Care Facilities, to best practices and guidelines as developed by the commercial healthcare laundry industry, and to Occupational Safety and Health Administration regulations.

The firm recently received a recommendation from an Association of periOperative Registered Nurses (AORN) committee wherein healthcare-approved and accredited laundry facilities were preferred for the laundry of surgical attire.

'Investing in resources to comply with HLAC's high standards is a testament to our commitment to the safety of patients and healthcare providers,' said Jim Ducker, Angelica's senior vice president of strategy.

Angelica has a strict laundering system automated to ensure that established parameters for formulas, temperature, and time settings are followed and that textiles can be easily tested during the process.

The company also has set procedures for picking up, transferring, sorting, washing, drying, pressing, packing, and delivering laundry to help prevent the spread of infectious diseases and pathogens harboured in soiled linen.

Angelica now has four certified facilities in California. Ducker expects all of its facilities to be HLAC-certified by the end of 2011.


Companies