Ansell acquires Trelleborg's Protective Products Business for €23.7m
TPP specialises in polymer-coated fabrics for protective products
Ansell, a manufacturer of protective solutions and clothing based in Red Bank, NJ, US, is to buy the Trelleborg Group's Trelleborg Protective Products (TPP) business for €23.7m (US$32m).
Trelleborg, Sweden-headquartered TPP has annual sales of around €19m (US$25m) and employs approximately 170 people. The business has a plant in Lithuania and sales offices in Sweden, Norway, Russia, Dubai, Singapore, China and the US.
"We have developed the operation in a satisfactory manner and it now has the opportunity to continue to evolve with a new owner," said Peter Nilsson, president and ceo of Trelleborg.
"Within this area, our core competences are material development and the production of polymer-coated fabrics, for protective products such as chemical protective suits and diving suits for professional use," he added. "A further development of the operation means that it will be farther away from our core competences, and that is not good for the operation or for Trelleborg."
TPP provides chemical protective suits, professional diving suits, escape hoods, medical patient care and tents/shelters to first responders, military, aerospace and industrial customers. Around two-thirds of its global sales come from Europe and its major brands are Trellchem and Viking.
The firms have also reached a long-term agreement for the supply of polymer-coated fabrics from Trelleborg.
Ansell's chief executive, Magnus Nicolin, said TPP offers Ansell growth opportunities in targeted vertical markets owing to its complementary technologies, sales forces and distribution capabilities.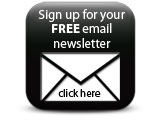 The transaction should be finalised in the second quarter of 2012.
Companies