Ansell to purchase French glove manufacturer Comasec
Ansell ceo says deal 'ticks all the boxes'
Australian firm Ansell, a global leader in protective gloves and clothing, is to purchase French glove manufacturer Comasec, for €101.5m (A$118m; US$126m) in cash.
The deal is expected to be completed by October, subject to regulatory approvals.
Comasec, headquartered in Gennevilliers, north of Paris, was founded in 1948 and is now a global leader in industrial hand protection solutions with annual sales of around €100m.
The firm employs more than 1,200 people and has the capacity to manufacture more than 200 million pairs of gloves annually at plants in Malaysia and Portugal.
"With China's entry into the World Trade Organisation and the acquisitions in recent years of many independent Personal Protective Equipment players by major multinationals, I am pleased that Comasec is joining forces with Ansell, the recognised world leader in protective gloves," said Pascal Berend, Comasec's owner and ceo.
Melbourne-headquartered Ansell says the acquisition will help strengthen its position in the rapidly growing but fragmented US$7bn industrial hand protection market. It will also enhance Ansell's presence in a number of vertical markets including mechanical, chemical, food and utilities.
Ansell's chief executive, Magnus Nicolin, said from a strategic perspective, Comasec 'ticks all the boxes'.
"Comasec's gloves complement and extend Ansell's Industrial and Specialty Markets product ranges, its brands and people are well regarded in Europe especially and its culture will fit well with Ansell's. Clearly there are opportunities for cost synergies, but this acquisition, more than anything, helps us to strengthen our Industrial and Specialty Markets businesses," he said.
Ansell will integrate Comasec's Comasec, Marigold Industrial and Marigold brands into its hand protection portfolio alongside its HyFlex, AlphaTec and TouchNTuff industrial brands.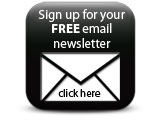 This is Ansell's second acquisition this year. In April it bought Trelleborg's Protective Products Business for €23.7m.
Featured Companies