Armorflex 114 joins permanent antistat contact film family
ILC Dover of Delaware, US, the producer of films for pharmaceutical use and spacesuits, has introduced a permanent antistat contact film, ArmorFlex 114, which meets food contact, operational safety, and EP 3.1.3 in one monolayer film.
The new film joins ArmorFlex 104 and ArmorFlex 110, which have been used by pharmaceutical manufacturers around the world in API and hazardous containment applications. The films are integral to the company's DoverPac containment systems product line.
"ArmorFlex 114 has resulted from extensive research and development and will provide another robust film choice for our pharmaceutical customers," said Alan George, ILC Dover's pharmaceutical product manager.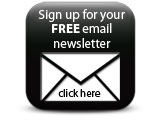 The film complies with FDA 21 CFR and has passed physicochemical tests for plastics. It does not contain any animal derived components and has a five-year shelf life. It has also passed Chilworth incendivity tests and has been tested for solvent resistance. www.ilcdover.com
Companies