Aseptic and Sterile Processing: Control, Compliance and Future Trends
A new book edited by Tim Sandle and Ed Tidswell has been published on Aseptic and Sterile Processing
The book which looks at Control, Compliance and Future Trends is designed for those involved in aseptic and sterile processing within the pharmaceutical and healthcare settings.
Described as "the most important text discussing aseptic and sterile manufacturing that has been published in the last decade," the book looks at both the present and the future in regard to these two vital processing procedures.
Its aim is to help readers reassess legacy definitions and historical understanding and move towards new ways of thinking to re-evaluate those ideaas through science-based risk assessments and to reach a higher level of understanding.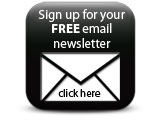 More details about the book can be found here