"Aseptic filling technology has huge unleashed potential"
Salvador Servera, sales and marketing director at DS Smith Plastics Europe, comments on Rapak's aseptic filling technology as the brand taps into the functional food market
Rapak, a brand of the US manufacturer DS Smith Plastics, has been on a mission to further develop the aseptic filling technology Bag-in-Box (BiB) to meet the demand of industries with higher food security and safety standards. Sales and marketing director at DS Smith Plastics Europe, Salvador Servera (pictured), talked to Cleanroom Technology about the growth of the business and how the product has been bucking the trend of increased demand from the functional food market.
The aseptic Bag-in-Box technology was developed more than 30 years ago to cater to the needs of the food industry to give extended shelf life and more secure transfer of processed ingredients, especially when manufacturing sensitive products with neutral PH areas such as milk.
In 2001, DS Smith purchased the Intasept technology from the company that developed the system in a 16mm format to add to Rapak's Bag-in-Box offering. The acquisition was also part of the brand's expansion into the Asia Pacific region.
The company's R&D efforts came to fruition in 2013 with the launch of the next generation of 32mm Intasept gland with a new, patented energy-rising technology.
Today, Rapak's Bag-in-Box aseptic filling system utilises a patent protected energy riser technology that is implemented by the addition of a riser profile on the back of the gland to provide a more effective and quicker reseal. This development, according to Servera, enhances the security and product integrity. It also offers an increase in cycle speed when resealed.
MG: How the market has responded to this technology?
SS: Since the launch, the aseptic part of Rapak business in Europe has grown from 19% to 28% of total Bag-in-Box sales in four years. Its application is increasing in Foodservice (industrial kitchens, catering, restaurants, coffee dispensing machines) and in B2B use such as beverage processing, NPD and inter-company transit. In North Europe, we also see the rise of self-service coffee machines with milk in Bag-in-Box instead of powder. European Vending Association says that 25% of new machines in Europe use liquid milk and the demand is growing in line with "premiumisation" trend in coffee drinks.
MG: Who is your customer base?
SS: Rapak works with both leading global fast-moving consumer goods (FMCG) and startups. Bag-in-Box systems are very versatile and flexible and can be adapted to any liquid packaging need. We cooperate with Danone, Nestle, Lactalis, Cargill, Dean Foods, just to name a few. As DS Smith is also a leading corrugated carton producer, we have an advantage of being a BiB full system supplier as we offer bags, boxes, fitments and filling machines, as well as custom solutions.
MG: How much the company invest a year in R&D and what projects are in the pipeline for 2018?
SS: The Flexibles business has its major R&D team based in Chicago where it designs and develops a range of closures and material that it rolls out globally. Local technical design and support are also carried out in regional centres of Auckland (New Zealand) and Northampton (UK). Many of the projects are customer related and as such are handled confidentially until launched into the market, but the current product pipeline contains eight projects involving global players all scheduled to be launched this year.
Rapak's aseptic filling machine
MG: What is your analysis of the market? Do you think 2018 is going to be up, down or on par with the performance of last year?
SS: Food and beverage producers continue looking for ways to extend product shelf life and to diminish the use of chilled supply chain, so we are confident about the solid growth of aseptic Bag-in-Box and the Intasept technology. We foresee strong growth for Rapak in this segment for 2018, both for packaging and for filling equipment.
MG: What business opportunities do you see in the market?
SS: Aseptic technology still has huge unleashed potential in many industries such as coffee, tea, alcohol, pharmaceutical and bio-medical. At Rapak, we believe that Intasept technology will continue its expansion into new product categories such as functional food and value-added products.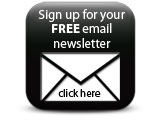 Salvador Servera said DS Smith is confident on the big opportunity ahead for Rapak's aseptic filling technology. A producer can use the Intasept system to pack and transfer vitamins, minerals and other nutrients that are added to basic products. This is an area with a clear trend for products like enriched dairy (e.g. milk with vitamins, Omega 3, etc.) and juice. "We are open to partner with our customers to help them adapt Intasept technology to their specific needs," he concluded.
Companies