Aseptic packaging market to reach US$85.5bn by 2024, says report
Food and prefilled syringe sectors both expected to grow at a CAGR of 11%
The global aseptic packaging market, which allows end users to meet consumer demand for sterile and safe food and pharmaceutical products, is expected to reach US$85.47bn by 2024, according to a new report by Grand View Research.
The technology offers extended shelf stability at ambient temperature, which eliminates the need for refrigeration. As a result, aseptic packaging is expected to witness high demand from the food service entities and retailers.
The report, 'Aseptic Packaging Market Analysis By Product (Cartons, Bottles, Bags & Pouches, Prefilled Syringes, Vials & Ampoules), By Application (Food, Beverage, Pharmaceuticals) And Segment Forecasts To 2024', says that food was the key application segment for the industry and is expected to grow at a CAGR of more than 11% over the next eight years.
As the process is carried out at lower temperatures, the texture, appearance, flavour and nutritional value of the products remains unaffected. In addition, light weight and recyclability offered by aseptic packaging are expected to have a positive impact on the industry growth over the forecast period.
Demand for aseptic packaging of prefilled syringes was valued at more than $4.5bn in 2015 and is expected to grow at a CAGR in excess of 11% from 2016 to 2024. Advances in biotechnology and rising demand for biologics is expected to drive demand over the eight years. The technology offers safety against drug degradation and contaminants; it also eliminates the need for refrigeration and thus lowers the costs associated with the maintenance of the product.
Asia Pacific is expected to be the fastest growing market owing to rapid growth of the food and beverage packaging sector in the region. China was the largest market for aseptic packaging in Asia Pacific and accounted for more than 50% of the regional demand in 2015. Increasing consumer disposable income and changing dietary habits in countries such as India, China, Japan and Korea are expected to raise demand for packaged ready-to-eat meals, frozen meat and juices, and this is likely to have a positive impact on the industry growth over the projected period.
Aseptic packaging manufacturers supply their product either in the form of rolls or blanks, but these two technologies are not interchangeable since the process and equipment associated with these two methods are different. As a result, buyers are unable to switch from one process to other. High capital investment is therefore likely to be a key restraining factor for the industry.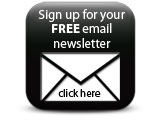 The major industry players are likely to invest more on R&D and innovation owing to continuously changing demand from end-users in terms of product quality, performance and appearance. Manufacturers are likely to adopt acquisition strategies to meet rising consumer demand and cope with the new technologies.