Astell wins the space race
UK autoclave and steriliser manufacturer Astell claims to have solved the problem of how to double autoclave capacity without increasing the equipment footprint. The company's Duaclave series combines two identical chambers, one directly above the other, within one frame.
Astell has doubled autoclave capacity with the two-chamber Duaclave
The two chambers are supplied with a delayed start feature, allowing sterilisation to take place overnight. A 'hold warm' capability maintains the autoclave at a pre-set temperature after sterilisation until required, and data archiving ensures that all cycle details are automatically recorded and saved.
The two chambers are fully independent and each has its own Logi control system accessed from a full colour, icon-driven touch screen with password-protected security. This means that, for example, one chamber may be processing fluids, while the other can be sitting idle or completing a discard load.
The Duaclave series includes electrically heated and direct steam heated models. There is also optional load sensed process timing and assisted cooling.
As with all Astell autoclaves and sterilisers, the Duaclave range is CE marked and manufactured to comply with the Pressure Equipment Directive PD97/23/EC, the Medical Devices Directive MDD 93/42/EEC and all other applicable UK and international standards. Astell Duaclave autoclaves are available in 33, 43, 63, 120 and 153-litre chamber sizes to suit most laboratory applications including sterilisation of reagents and media, glassware, laboratory instruments and discard.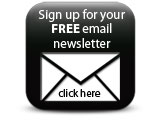 Contact Astell Scientific T +44 208 309 2024 .(JavaScript must be enabled to view this email address) www.astell.com
Companies