Athenex expands oncology drugs manufacturing
Pharmaceutical company to invest $1.62 billion in a cGMP manufacturing facility in New York
Working in conjunction with the State of New York, Athenex is building a 300,000-square foot, state-of-the-art, cGMP manufacturing facility just outside of Buffalo in Dunkirk, NY
Pharmaceutical company Athenex (formerly Kinex), has joined forces with the State of New York, (US), for the expansion of its operation in Western New York. As part of the agreement, Athenex will invest $1.62 billion in drug discovery and advanced manufacturing.
The State of New York has agreed to invest $225 million to support the Buffalo Medical Innovation and Commercialization Hub and help create new opportunities for the region. The partnership aims to create 1,400 jobs throughout Western New York over the next ten years.
The expansion programme, made possible by a partnership with the SUNY Polytechnic Institute, includes a major expansion of Athenex's North American headquarters at the Conventus Building in Buffalo, as well as the creation of a state-of-the-art, 300,000-square-foot manufacturing facility in Dunkirk.
Dr Johnson Lau, Athenex CEO and Chairman, commented: "With this partnership, millions of cancer patients around the world will benefit from the oncology drugs made in New York."
As part of the agreement, Athenex will invest a minimum of $1.62 billion in Western New York over the next ten years in labour, materials and supplies.
The project would create 1,400 new direct and indirect jobs in areas such as high-tech manufacturing, product formulation, regulatory, pharmacovigilance, headquarter staff and suppliers, and providers of service to the company.
New York State, through the SUNY Polytechnic Institute, will invest a total of $225 million in the Buffalo and Dunkirk locations.
At Dunkirk, the State will invest $200 million to create the High Pharmacy Oncology manufacturing facility, which Athenex will use to manufacture sterile high potency oncology drugs in a specialised, controlled environment for shipment around the world.
These drugs are some of the most important oncology drugs globally for patients suffering from cancer. The plant will also specialise in manufacturing oncology pharmaceutical products, which often show up on the FDA's drug shortage list.
CT understands that a specialised plant such as this has not been built in North America in over 15 years. The facility will be located off Lake Shore Drive East (Rte. 5), just northeast of the Dunkirk city line.
At Buffalo, the State will invest $25 million to expand and improve the sixth floor of the Conventus Building on the Buffalo Niagara Medical Campus.
Athenex will occupy an area of 51,000 square feet under a long-term lease for its North American Headquarters, a formulation product development centre and a pilot plant, where oncology products are perfected and refined before the technology is transferred for large-scale production in Dunkirk.
The firm will invest a minimum of $100 million. The state will lease the 6th-floor space and sublet it to Athenex for a ten-year term with an option by Athenex to add on an additional ten years.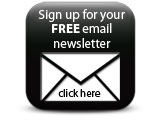 Construction in the office space started in August 2015. Lab work will begin soon and is expected to be completed this autumn.
Companies