Atlas Copco's O-Box air quality indicator detects oil risks in a compressed air system
Allowing informed decisions to be taken on remedial action
Engineers are quickly able to measure the oil content of a compressed air network and submit the results within three minutes
Atlas Copco is offering on-the-spot oil contamination testing to compressed air users in the UK with the launch of its O-Box indicator system. The company's sales engineers are quickly able to measure the oil content of an operator's compressed air network and submit the results in a report within three minutes on site.
Prior to its introduction in the UK, the technology has been successfully used internationally by pharmaceutical and food and drink manufacturers who require confirmation that sensitive processes are supplied with clean compressed air that is completely free of oil contamination.
The test procedure is simple and fast. A disposable impactor capsule is attached close to the point of use in the network without any interruption to the compressor operation. The air sample flows vertically through multiple nozzles onto an engraved glass baffle plate. The 90° re-direction of the air flow separates any oil aerosols present to attach to the engraved recesses in the baffle and provide a visual indication of their magnitude from 0.1 to >mg/m3. If any oil is present in the airflow, a reading of particulate spot patterns is then compared with scaled images on an instruction sheet for immediate interpretation.
'Across a wide range of compressed air applications, the consequences of a contaminated air supply go beyond process spoilage and production downtime − they can damage an operator's reputation irrevocably, too,' explains Paul Clark, Atlas Copco Compressors' Industrial Air Business Line Manager.
'With the O-Box air quality indicator system, the operator is provided with a clear and concise report on quality issues immediately after the simple test procedure. This enables informed decisions to be taken on remedial action, whether that is to consider the advantages of installing Class Zero oil-free compressors or simply upgrading an existing filtration system.'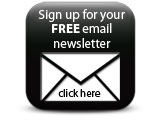 Atlas Copco engineers are able to carry out O-Box oil checks free of charge for any type of compressor installation.
Companies